A monthly newsletter of honors and accomplishments
July 2021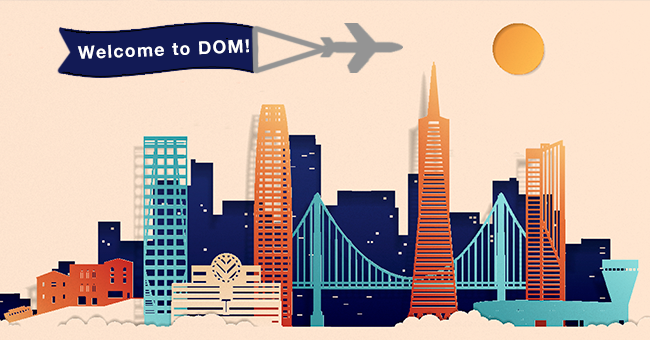 Welcome to our new DOM faculty members! There are 108 of them, with 93 based at UCSF Health, 9 at ZSFG, and 6 at the VA. Our new faculty are a vital source of energy and innovation, and we are confident that they will take UCSF and our department to even greater heights. See the list of new faculty and orientation dates here.
 OTHER HONORS
Omair Alam, Samuel Brusca, John Demko, Nghiem Ha, Christina Homer, Sarah Hsu, Dana Larsen, Jerry Lee, Ashley Martinez, and Leslie Seijo are the 2020-2021 DOM Fellows of the Year, chosen by the internal medicine intern class.

Andres Aranda-Diaz was selected as the first Chan Zuckerberg Biohub Collaborative Postdoctoral Fellow.

Muso Health, a nonprofit led by Ari Johnson, was awarded $15 million by MacKenzie Scott to further its mission of strengthening health systems in Mali.

Marcela Zhou Huang received the 2021 Krevans Award in recognition of clinical and professional excellence throughout her intern year at Zuckerberg San Francisco General Hospital (ZSFG).

Bridget O'Brien was selected as a 2021 PRIME Fellow for the Karolinska Institutet, a research-oriented medical university in Sweden.

Angela Marks was named DOM Administrative Lead for Network Strategy.

Lekshmi Santhosh received the Floyd C. Rector Housestaff Teaching Award.

Leonard Telesca will continue to serve as division manager of the UCSF Health Division of Infectious Diseases, in addition to his new role as manager of the Division of Pulmonary, Critical Care, Allergy & Sleep Medicine, and the Lung Biology Center at ZSFG.

The UCSF HEAL Hospitalist Team received the Navajo Area Director's Award for Outstanding Volunteer Service.

The U.S. Library of Congress acquired pandemic audio diaries from The Nocturnists: Black Voices in Healthcare, a podcast produced by Emily Silverman and Ashley McMullen.
 DEAN SHEPPARD'S TRANSITION

Dean Sheppard, chief of UCSF Health Division of Pulmonary, Critical Care, Allergy & Sleep Medicine and ZSFG Lung Biology Center, will step down from his administrative roles in 2022. Read more here.

 DOM 2ND ANNUAL POETRY CONTEST

DOM colleagues shared their experiences of the past year through poetry. Thanks to those who participated and congratulations to the 15 winners! Read the poems here, and be inspired.
 DOM COHORT INITIATIVE
Each year, the DOM offers grants of up to $100,000 to initiate new patient cohorts or expand the use of existing cohorts into new areas.



The 2021 awardee is Joyce So. Her project, "The ABCDEFG (Adult Brain Cohort – Dissecting Efficacy and Economics of First-line Genome-wide Sequencing)," will explore whole-genome sequencing as a diagnostic test in adults with complex brain disorders.

 ANNOUNCING A NEW INITIATIVE: THE DOM STAR PROGRAM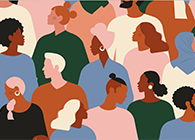 DOM STAR (Department of Medicine Strategies to Advance and Rise) aims to support faculty career development by making the advancement and promotion process more understandable and accessible, particularly for early-career faculty. View updated departmental promotion guidelines, newly created FAQs, and guidelines for accelerated advancement here.
 DOM IN THE NEWS
Justin Bullock was featured in a Vox article describing physicians' frequently unmet need for mental health support.

Peter Chin-Hong was quoted in the SF Chronicle describing how Los Angeles' high natural immunity rate is helping the Southern California metro area reduce its Covid-19 death rate.

Monica Gandhi cowrote an op-ed in the New York Times, discussing how the CDC needs to publish a realistic blueprint, based on data, to bring children back to classrooms safely this fall. Gandhi also wrote an op-ed in the SF Chronicle describing five ways the U.S. can help end the global Covid-19 pandemic.

Vinay Prasad was quoted in The Atlantic on heart inflammation in the young and vaccinated, suggesting dose-reducing revisions for at-risk populations.

Bob Wachter was featured on the PBS News Hour and MarketWatch regarding relaxation of restrictions, the Delta variant, and the importance of vaccinations. He was also quoted, along with Peter Chin-Hong and Monica Gandhi, in the SF Chronicle about the increasing spread of the Delta variant and masking indoors.
 RECENT GRANTS OF NOTE

Alka Kanaya and team: a grant of $6.1M over 5 years from the National Heart, Lung, and Blood Institute for a project entitled, "Metabolic effects and mechanisms for heart failure in South Asians."

Neil Shah and team: a grant of $3.4M over 5 years from the National Cancer Institute for a project entitled, "Development of potent, selective, non-myelotoxic FLT3 inhibitors that retain efficacy against common mechanisms of resistance."

Eric Collisson and team: a grant of $2.9M over 5 years from the National Cancer Institute for a project entitled, "Understanding efficacy and Fe(II)-promoted activation of 1,2,4-Trioxolanes in cancer."
DOM Quarantine Kitchen Cookbook

Enjoy recipes from colleagues!


DOM Grand Rounds
Moderated by Bob Wachter

Click here for all recorded sessions.


Get to Know
Your Colleagues

Anna Beyer
Alex Logan
Click here for tips to curate your UCSF Profiles page.

 RECENT PUBLICATIONS OF NOTE
Arnaout R, Curran L, Zhao Y, et al. An ensemble of neural networks provides expert-level prenatal detection of complex congenital heart disease. Nat Med. 2021 May; 27(5):882-891. [Epub ahead of print] doi: 10.1038/s41591-021-01342-5. >> PubMed Citation

Cattamanchi A, Crowder R, Kityamuwesi A, et al. Digital adherence technology for tuberculosis treatment supervision: A stepped-wedge cluster-randomized trial in Uganda. PLoS Med. 2021 May 6;18(5):e1003628. doi: 10.1371/journal.pmed.1003628. >> PubMed Citation

Chamie G, Kwarisiima D, Ndyabakira A, Marson K, Camlin CS, Havlir DV, Kamya MR, Thirumurthy H. Financial incentives and deposit contracts to promote HIV retesting in Uganda: A randomized trial. PLoS Med. 2021 May 4;18(5):e1003630. doi: 10.1371/journal.pmed.1003630. >> PubMed Citation

Liu S, Ngo U, Tang XZ, Ren X, Qiu W, Huang X, DeGrado W, Allen CD, Jo H, Sheppard D, Sundaram AB. Integrin α2β1 regulates collagen I tethering to modulate hyperresponsiveness in reactive airway disease models. J Clin Invest. 2021 Jun 15;131(12):e138140. doi: 10.1172/JCI138140. >> PubMed Citation

Magnaye KM, Lynch SV. Fungus fuels mucosal wounds in Crohn's disease. Immunity. 2021 May 11;54(5):856-858. doi: 10.1016/j.immuni.2021.04.013. >> PubMed Citation

Morvan MG, Teque FC, Locher CP, Levy JA. The CD8+ T cell noncytotoxic antiviral responses. Microbiol Mol Biol Rev. 2021 May 12;85(2):e00155-20. doi: 10.1128/MMBR.00155-20.
>> PubMed Citation

Shade SB, Kirby VB, Stephens S, Moran L, Charlebois ED, Xavier J, Cajina A, Steward WT, Myers JJ. Outcomes and costs of publicly funded patient navigation interventions to enhance HIV care continuum outcomes in the United States: A before-and-after study. PLoS Med. 2021 May 13;18(5):e1003418. doi: 10.1371/journal.pmed.1003418. >> PubMed Citation

See all 198 DOM-authored publications last month here, and DOM-authored coronavirus-related publications here.

 FEATURED EVENTS

 

2021 Staff Engagement Town Hall
UCSF campus leaders will share our 2021 Gallup Staff Engagement Survey results, followed by a short presentation to increase staff engagement.
Wednesday, July 14 | 12pm-1:30pm
» Information




 

UCSF Health and Campus COVID-19 Response Town Hall
Join UCSF leaders to hear the latest about our response to the novel coronavirus, Covid-19.
Every other Friday | 4pm-5pm
» Information
 
For questions, comments, or suggestions, email the Webmaster.
UCSF Department of Medicine    |    505 Parnassus Avenue Rm M994, San Francisco CA 94143    |    medicine.ucsf.edu