You are receiving DG Amazing Experiences as a user of private aviation. Our travel briefs are specifically designed for private aviation users, covering the best in new hotels, villas, travel adventures, and security while traveling. We have over 20,000 readers weekly in over 80 countries. If you would no longer like to receive our reports, unsubscribe here.
Special Report:
New And Exclusive From                           Four Seasons Hotels and Resorts
New Hotels in Miami and Megeve, New Suites in New York and Punta Mita, Michelin Dining Al Fresco in Paris, Your Own Private Island in Geneva, a Garden Party for 150 in Mexico City and a Ski Safari in the French Alps
Check-out Our DGAE Library featuring:
Insider previews of top suites and villas at hotels and resorts across the USA, Hawaii, the Caribbean, Canada, Mexico, Argentina, Australia, Austria, Brasil, China, Ecuador, England, Fiji, France, French Polynesia, Greece, Hungary, India, Indonesia, Italy, Japan, Korea, Malaysia, Maldives, New Zealand, Nicaragua, Oman, Portugal, Russia, Seychelles, Singapore, Spain, South Africa, Switzerland, Tahiti, Thailand, Turkey, UAE, Vietnam, plus on the high seas aboard Regent Seven Seas Explorer, Seabourn Encore, Crystal Esprit and Norwegian Breakaway
Vol 3, No 9 - May 2017
Unpublished Four Seasons
Toronto-based Four Seasons Hotels and Resorts has been on an expansion burst of late with a number of new openings, including the Four Seasons Downtown New York, Shore Club in Miami and later this year a ski resort in Megeve, France, near Geneva. It also has been, as top groups do, renovating, which has yielded new suites and villas in Punta Mita, Mexico and Four Seasons New York. 
The group is also very good at coming up with interesting "money can buy" unique experiences, many that aren't even mentioned on the website, and in this issue we cover several of them, including some top suites that aren't even listed yet on the hotel websites. 
In Geneva, the hotel now has an island in the Rhone River. While you can't stay on the island, it is perfect for outdoor events catered by the hotel. At George V in Paris, during the summer, you can dine al fresco in the courtyard and select from the menus of its three Michelin restaurants that total 5 stars. At the renovated Four Seasons in Mexico City you can take over the entire courtyard for your private party, seating up to 150. The Rolling Stones did it. So did the Canadian Embassy.
Check Private Jet Card Comparisons - Comparing Over 80 jet card programs…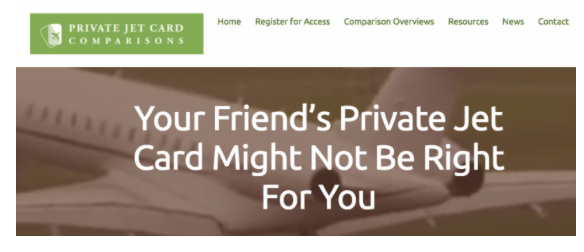 Compare over 80 private jet card and prepaid private jet charter programs across 65 points of difference from hourly rates to how planes are sourced, pilot qualifications, daily minimums, fees, policies on pets, unaccompanied minors and more more. 
Our guide includes over 20 providers, including NetJets, Wheels Up, Sentient Jet, Flexjet, Delta Private Jets, VistaJet, JetSuite, Jet Linx, XOJET, and more
.
PS — We keep all past issues on an easy to access website DG Amazing Experiences where you can find both newsletters and special reports.
I hope all your trips are amazing experiences!
All the best,
Founder/Editor-in-Chief
DG Amazing Experiences
 Please Note - DG Amazing Experiences is not commercially affiliated with any of the resorts we profile or travel advisors we reference
In This Issue:
New And Exclusive Four Seasons Suites And Experiences
1. Four Seasons New York
2. Four Seasons Downtown New York
3. Four Seasons at the Surf Club (Miami)
4. Four Seasons Mexico City
5. Four Seasons Punta Mita
6. Four Seasons Hotel des Bergues (Geneva)
7. Four Seasons George V (Paris)
8. Four Seasons Megeve (France)
Our Security Reports (Links Below):
Should you drive a car in Cuba?
How to survive a terrorism attack
Preventing A Robbery While Traveling

Four Seasons: New Suites And Unique Experiences
1. FOUR SEASONS NEW YORK

Four Seasons New York just completed a $120 million renovation that included all guest rooms and suites. As there are now two Four Seasons in New York, this is the one that straddles 57th and 58th streets between Park Avenue and Madison Avenue. For trivia, it's owned by self-made billionaire Ty Warner who made a fortune selling Beanie Babies. He also owns Four Seasons Santa Barabra, San Ysidro Ranch and Rosewood's Las Ventanas resort in Los Cabos. He is what you would describe as a hands-on owner so the renovation reflects his personal input, including picking the various woods, wall coverings, linens and lighting.

While the hotel is worthy of an entire Special Report, the big news is the creation of the 4,300 sq. ft. Gotham Suite which takes up the entire 50th floor, a combination of several smaller suites. Major features include four terraces and two fireplaces (newly installed) in the bedroom and living room.  The living room has views East, North and West (see above) with two terraces, both taking in Central Park, and then west up to the George Washington Bridge or to the East River and LaGuardia Airport. The Master Bedroom has two terraces and views south taking in the Midtown skyline looking towards the Empire State Building and Chrysler Building. Rate is $30,000 per night.
Terrace Dining
Four Seasons Hotel New York has 23 suites and junior suites with private terraces and while it was always possible to have room service and have it served on your terrace, the hotel is now offering a more extravagant al fresco dining experience in which the hotel will customize a five-course dinner for you and serve it restaurant style course by course. Meals in the Sky menus are priced from $250, per person, plus tax and service charges and require 24 hours notice.
Executive Contact: Michael Efrekaria, General Manager
2. FOUR SEASONS DOWNTOWN (NEW YORK)
If you think Four Seasons doesn't take customer feedback seriously, this will change your mind. Normally a new hotel wouldn't have a major refresh for five years, however the top three suites (Royal, Tribeca and Gotham) at Four Seasons Downtown are going to get a significant makeover after feedback from guests there isn't enough of a wow factor. New flooring is being installed in the Royal Suite and the other suites will get new art and other design elements. The work should be done over the next few months. The hotel opened last Fall.
Executive Contact: Peter Humig, General Manager
3. FOUR SEASONS HOTEL AT THE SURF CLUB
While Four Seasons at The Surf Club finally opened last month, its 28 residences that are in the hotel inventory (except the Penthouse) are now expected to come online by mid-June. The residences range from one to four bedrooms and 950 sq. ft. to 3,500 sq. ft. Most inventory will be with the 2-bedroom residences (18). All of the residences are in one of three new Richard Meier designed buildings with the duplex penthouse taking up the two top floors. 
There is no meeting space (I consider this a plus), so the hotel is focused on couples, individual guests and small family groups. One of the three pools is designated for adults only and forbids talking on your cellphone. There is also a lap pool and a 15,000 sq. ft. spa with nine treatment rooms. All rooms and suites are designed with floor to ceiling windows and glass balconies to connect you with the ocean just out front. The historic ballroom has been converted into a restaurant (Le Sirenuse Miami, the first extra location of its Michelin star Positano, Italy namesake) and bar. The hotel can arrange private dinners on the beach, and without meeting facilities it reduces the chance that parts of the property will be closed for group events. There are also al fresco fitness classes and a 24-hour gym. 
Executive contact: Reed Kandalaft, General Manager
4. FOUR SEASONS MEXICO CITY DF
Four Seasons Mexico City may have more competition in the luxury space (St. Regis, Las Alcobas, W, etc) however, it just went through a full renovation that has updated what is a very classical hotel. If you are looking to do a product launch or celebration, you can now takeover the entire courtyard for a private event. 
Taking over the courtyard is a bit of a secret. It's not even listed on the hotel's website and it requires buying 80 rooms. You will be spending in the six figures, but your space will be the extensive courtyard and gardens that is surrounded on all sides by the hotel meaning that in a big, noisy city you have a private and very quiet space as your canvas. There is a central fountain, but beyond that and the lush gardens, there are plenty of opportunities. For example, the hotel recreated a racetrack with real Formula One cars for a racing themed party. As part of the courtyard, there is a secret garden, a place created specifically for Keith Richards whose wife was celebrating her birthday on the night that there was a dedicated Rolling Stones takeover party.
Executive Contact: Jose Adames, General Manager
5. FOUR SEASONS PUNTA MITA
There are two new Presidential level suites at Four Seasons Punta Mita. Both feature Mexican inspired décor, private infinity pools and multiple indoor and outdoor living spaces. They each have full kitchens and the hotel will arrange a cook if you wish as well as handle any grocery shopping. Key features in both are floor to ceiling windows.
The Sol Suite has 5 bedrooms, each with full marble bathroom, and is over 7,000 sq. ft. (above) with clifftop ocean views. Three of the bedrooms, including the master have outdoor showers. There are two living rooms, so you can create a suite within the suite between the second living room and one of the bedrooms. Both living rooms have their own separate powder rooms. 
The 4-bedroom Luna Suite (above and below) is 5,000 sq. ft. with two ocean front and two garden view bedrooms panoramic ocean views starting at $7,000 per night. Two bedrooms, including the master feature outdoor showers. 
The main differences between the two are Sol is about 40% larger with one additional bedroom, a private office and a much larger swimming pool and terrace area. Also, all bedrooms in Sol have direct access to the pool area.
Executive contact: John O'Sullivan, General Manager
6. FOUR SEASONS HOTEL DES BERGUES GENEVA
Four Seasons Hotel des Bergs in Geneva is now managing for the city Ile Rousseau (name for the philosopher) at the connecting point of Lake Leman and the Rhone River and in front of the hotel (to the left of the island). During the summer months there will be a kiosk with drinks and small plates. It is also a good venue for small groups.
Executive Contact: Sabine Andre, Director of Public Relations
7. FOUR SEASONS GEORGE V PARIS
The George V in Paris has three Michelin star restaurants with five total stars. Le Cinq (3 stars), Le George (1 star) and L'Orangerie (1 star) and their three chefs - Christian Le Squer, Simon Zenoni and David Bizet (who just opened L'Orangerie last year) - are each in residence in the kitchen. For the first time this summer, the menus from all three restaurants will be available for al fresco dining in the courtyard (above). You will have to choose one of the menus, unless you want to takeover the courtyard for your own private party. In that case you can have a combination menu taking in all three Michelin chefs for what might be one of the most unique dining experiences one could imagine. Either way, if you are going to Paris from June onwards, it's something you should block off for a dinner.
Executive Contact:  Jose Silva, Regional VP and General Manager
8. FOUR SEAONS MEGEVE
Four Seasons Hotel Megève is a conversion of a collection of traditional chalets in the heart of the medieval Mont d'arbors village into a 55-room hotel opening Dec. 15. Facing Mont Blanc, it's just 44 miles from Geneva International Airport (and accessible by helicopter directly to the hotel). 
While the hotel itself is noteworthy, it's ski safari concept is very interesting. There are 10 different ski resorts within a 15 minute helicopter ride. To take advantage of its helicopter access, the hotel is offering a series of ski safaris. You get a ski instructor and four spaces, although you can go individually. You can decide where you want to ski based on the conditions, or even skill levels. If you want a real challenge you can helicopter off while the kids entertain themselves on more family friendly slopes. Among the slopes you can fly to are Courchevel, Chamonix and Courmayeur, so you can experience Swiss, French and Italian alpine skiing in the space of days. The Four Seasons concierge team will also take care of local experiences for the day, and you have the choice to helicopter both ways or return via a custom Rover. Right now the packages (they haven't been formally announced) are supposed to be priced 2,000 Euros or 1,000 Euros per person to cover four trips over a one-week stay. Price difference is if you want to helicopter both ways. Extra expenses are the actual ski passes and whatever you do during the day, but in an industry where you often have to sort through contrived, over-priced experiences to find ones that are truly interesting,  this is a real winner.
Executive Contact: Jose Silva, Regional VP

8. Check Out Our Most Popular Special Reports:
Special Report:  Nihiwatu on Sumba Island in Indonesia offers spa safaris, horseback riding, surfing, diving, fishing and luxury villas in an unspoiled corner of paradise.

Check Private Jet Card Comparisons - Comparing Over 80 jet card programs…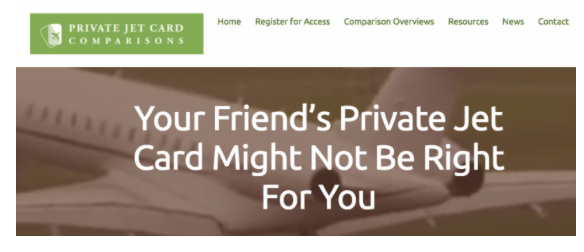 Compare over 80 private jet card and prepaid private jet charter programs across 65 points of difference from hourly rates to how planes are sourced, pilot qualifications, daily minimums, fees, policies on pets, unaccompanied minors and more more. Our guide includes over 20 providers, including NetJets, Wheels Up, Sentient Jet, Flexjet, Delta Private Jets, VistaJet, JetSuite, XOJET, and more.
Visit our library of previous news and reports from DG Amazing Experiences.
is by luxury expert Doug Gollan
My name is Doug Gollan. I am a strong advocate of the private aviation industry.  You can read my frequent coverage of private jets and luxury travel at 
Forbes.com
.
I've chosen you to receive 
DG Amazing Experiences 
because I believe you share my passion for both business aviation and the best travel and luxury experiences in the world.
DG Amazing Experiences 
is your e-newsletter guide to the best places and experiences for private jet travelers like yourself. Each recommendation is personally selected by me with the help of some of the smartest and best travel advisors in the world.  
My goal is to give you a look ahead at what's new, what's hot, and the best of the best. To make it easy for you, the stories are short, but detailed, and I provide plentiful links to additional, relevant information.
You will know links because they are 
underlined in red

.
 Where relevant, I provide 
email
 contacts of top travel professionals who will personally answer any questions you might have. Key contact email addresses are 
u
nderlined in blue
.
If you want to leave us, we are sorry to see you go, but click to unsubscribe
650 West 42nd Street #2212