You are receiving DG Amazing Experiences as a user of private aviation. Our travel briefs are specifically designed for private aviation users, with insider reports the best suites, new hotels, villas, travel adventures, and security while traveling. We have over 20,000 readers weekly in over 80 countries. If you would no longer like to receive our reports, unsubscribe here. 
It's Not A Superyacht. It's Not A Cruise Ship. Welcome To Crystal Yacht Expedition Cruises
…
Close to 40% of you who have responded to our surveys say you are interested in cruising, be it on oceans, rivers, canals and expeditions. Yacht cruising is a segment that fills the gap between privately chartering a superyacht and the smaller cruise ships (Seabourn, Silversea, Regent, Windstar etc.) which range from 200 to 700 passengers. SeaDream Yacht Club (110 passengers) was at the forefront of this segment until late 2015 when Crystal launched Crystal Yacht Expedition Cruises with the Crystal Esprit, part of a massive expansion backed by new owner Genting Hong Kong and being led by Crystal chairman Edie Rodrigues, who I mention because of her visibility, onboard the ships, at customer events and even in the line's current television ad campaign.
In this Special Report we look at Crystal Esprit, including its range of water toys featuring a submarine, its interesting itineraries, and at 62 passengers the ability to take it over for a full charter, be it a family gathering or meeting. While passengers range from 20s to 80s, there is a concentration of 30s to 60s, couples and small family groups with older and adult children. Whether you've cruised, chartered, own a superyacht or none of the above, I think you will find Esprit worth a look.
Check Private Jet Card Comparisons - Comparing Over 80 jet card programs…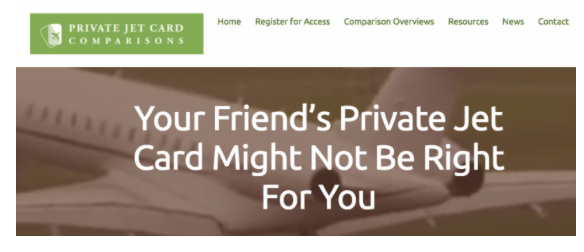 Compare over 80 private jet card and prepaid private jet charter programs across 65 points of difference from hourly rates to how planes are sourced, pilot qualifications, daily minimums, fees, policies on pets, unaccompanied minors and more more. 
Our guide includes over 20 providers, including NetJets, Wheels Up, Sentient Jet, Flexjet, Delta Private Jets, VistaJet, JetSuite, Jet Linx, XOJET, and more
.
PS — We keep all past issues on an easy to access website 
DG Amazing Experiences
 where you can find both newsletters and special reports.
Thanks for reading. I hope all your trips are amazing experiences!
All the best,
Founder/Editor-in-Chief
DG Amazing Experiences
Please Note - 

DG Amazing Experiences

 is not commercially affiliated with any of the resorts we profile or travel advisors we reference
In This Issue:
Crystal Yacht Expedition Cruises Crystal Esprit
1.  Overview

2.  Accommodations
3.  Restaurants and Bars
4.  Onboard Entertainment
5.  Fitness
6.  Water Sports
7.  Shore Excursions
8.  Getting Ashore
9.  Families
11. Business Services
12. Full Ship Charters
13. Recent Awards
14. Key Contact
15. Our Most Popular Special Reports
Worth Reading:
Cruise Like You're On A Superyachts - Crystal Esprit

1. OVERVIEW:
Crystal Esprit is Crystal Yacht Expedition Cruises entry into the "yacht" segment of the cruise market sitting in the wide gap between chartering a super yacht and even the smaller cruise ships that take 200-300 passengers. There are 91 crew and 62 guests, and the passenger areas are spread across four decks. Draft is less than 10 feet meaning you can get into the same remote coves and small harbors as superyachts. At 270 feet long, Esprit is squarely in the upper middle of  privately owned superyachts by size.
Esprit is part of the aggressive expansion by Genting Hong Kong since it bought the line in 2015 from Japan's NHK Shipping. With two cruise ships in the 1,000 guest range (some liners today hold over 5,000), Crystal was a niche player in the luxury niche, even though it annually wins top rankings and numerous "best" awards (See the Awards Section towards the end of the report).
Watch a video to see what it's like aboard Crystal Esprit
According to trade publication Seatrade, "Crystal CFO Don Mason told (top producing) sales gala attendees Genting Hong Kong is investing 'in the billions of dollars' to fuel Crystal's growth. 'We have an outstanding team and will bring those to fruition,' Mason said. Genting HK chairman Tan Sri KT Lim, he added, is 'incredibly bullish on us.'"
Crystal AirCruises will launch air tours on a luxury configured 84-seat Boeing 777-200LR later this year and since last year the line has been marketing a Bombardier Global Express for the on-demand charter market. A series of larger ocean going ships are on order, including residential penthouses you can buy. The line also jumped into the river cruise segment last year with two more vessels coming this year.
Esprit originally was built in 1991 and had been in the fleet of Genting owned Star Cruises used for full ship charters in Asia before the Crystal purchase. It was then fully renovated top to bottom to the very high Crystal standards and made its debut in December 2015. 
The small size makes Esprit ideal for full ship charters, celebrations and business events. 
On its set itineraries, which through October are a series of Venice to Dubrovnik one-ways that can be bought singularly for seven days or roundtrip for 14 days, Esprit will anchor in places that larger ships can't visit and provide a superyacht experience with its water sports deck, wave runners, paddle boards, Zodiacs, kayaks, speedboat and aforementioned sub. In other words, you will have pretty much the same type of toys as the billionaire on his boat over there. This will continue starting in November in the Caribbean using Marigot Bay on French St. Martin as the base with mainly 7-day itineraries for the entire year, including summer 2018.
While you get the same experiences from a water sports and access standpoint as a private yacht, the onboard dining experience is designed to match the high caliber Crystal is known for, particularly focused on fresh, locally sourced ingredients and new options on a daily basis. I sailed on Crystal Mozart, the company's entry into river cruising in November, and found the food at the same level that you would expect in the main dining room of a Four Seasons or Ritz-Carlton hotel. At the same time, dress is casual chic. Aboard Esprit, life and dress is the same relaxed feel as if you were on your own yacht.
Cruise Critic, a website with very detailed analysis of ships right down to specific cabins wrote of Esprit, "Bottom Line: One of the most luxurious soft adventure cruises in the industry." The Seatrade report quoted Crystal officials as saying Esprit "is currently the company's highest rated experience."
The editor of Cruise Critic sailed on Esprit and reported, "On numerous cruises on Crystal's Serenity and Symphony, we've noted the quality of its crew -- well-trained to anticipate requests, always calling you by name, with a warm, caring manner – as a hallmark of the Crystal experience. If possible, service is even better on Esprit."
Cruise Critic wrote of the ship, "It's a beautiful vessel with few signs of age. In particular, cabins on the all-suite ship are fresh, contemporary, roomy and very comfortable. Bathrooms are absolutely beautiful with spacious showers, dual sinks and even televisions tucked into mirrors."
Of onboard facilities, the editor continued, "The ship had plenty of public spaces for lounging, like the Cove, Esprit's de facto living room -- a quiet lounge where you could read a book by day and socialize with fellow passengers before and after dinner. We were in port so often that there was little use of the top-deck sundeck but it's absolutely lovely, featuring plush-covered loungers, cozy basket-style chairs and loveseats, and even a flat screen over the plunge pool for movies under the stars. It's remarkable to consider that the ship had four dining options, from the elegant multi-course Yacht Club, the indoor-outdoor Patio Café, the Grill, for burgers and salads, and 24-hour room service."
If you or your traveling party has mobility issues, you will want to consider there is no elevator. If you are bound to a wheelchair or need a walker, I would not recommend Esprit. There are also no shops like larger cruises ships, so above supplies of things like sunscreen, toothpaste and deodorant which the ship keeps if needed, you will need to make sure you bring everything you need in terms of toiletries and clothes. At the same time, for a small ship, she has a casino, gym and sauna.
Esprit has received positive reviews from a number of respected journalists. Nathan Lump, editor of Travel + Leisure wrote, "The yacht experience will also attract newcomers for whom the big ships don't jibe." He noted, Esprit is "ideal for big family celebrations or corporate meetings." Esprit was named to Robb Report's "Best of the Best" for 2016 and Laurie Kahle wrote, Esprit "offers a more youthful atmosphere than many traditional ships, with contemporary nautical decor and such energetic shore excursions as zip-lining and wakeboarding…Executive chef Adam Jenkins (formerly of the Ritz London) and his team focus on native ingredients from local ports for the eclectic and elegant menu at the Yacht Club restaurant."
There were only six consumer reviews on Cruise Critic, with one guest writing what was typical of the others, "The decor was lovely, understated elegance with soothing colors. There was a very nice flow to the ship and it 'lived' bigger than what it is. You could always find a nook or cranny to sit and read. We also enjoyed the Yacht Club - it really felt like a cozy living room and was such a comfortable place to relax with a pre-dinner drink with new friends and listen to Mark entertaining on the piano."
Another guest who was a veteran of luxury cruise line Seabourn wrote, "There is nothing we could complain about. It is the wonderful Seabourn experience with a fraction of the guests, leading to close comradeship among us all. Seemingly no detail was left out, and no service request denied. Pants pressed in an hour? Free and no problem. We would return to the Esprit in a heartbeat."
2. ACCOMMODATIONS:
In addition to the Owner's Suite, Mary Jean Tully, a top seller of luxury cruises, says for clients who want extra space she recommends taking two connecting cabins. All accommodations come with butler and twice-daily housekeeping, although my experience is you can get your room cleaned on-demand whenever you wish. When I was aboard, our maid untangled all my girlfriend's jewelry while we were at dinner. 
Owner's Suite (1 in this category)
The Owner's Suite (209) is the largest cabin at 515 sq. ft. and is located on Deck 2, Seabreeze Deck. There is a King bed and occupancy is 2 adults with third berth by request (pull-out sofa bed). There is a full-length mirror, stone flooring throughout dining room, a bar with under-counter built-in fridge, dining table for four with pendant lighting, custom closet with integrated lighting, console/desk with upholstered bench underneath, stone threshold between dining and living room, refrigerator and Nespresso coffee machine. There is also an interactive bedside iPad, including alarm clock, digital information, and room service.
Yacht Suite S1 (14)
These suites (280 sq. ft.) are located on Deck 3, the Horizon Deck. Each suite features a King Bed convertible to two twins except for Suite 307 which is a non-convertible Queen. There is also a self-service laundry directly adjacent to 307. Suites 301 and 303 as well as 302 and 306 can be connected to form 2-bedroom suites.
Features in S1, S2 and S3 categories are the same. There is custom carpet throughout, modern nightstands with integrated outlets (110V/240V) and sconces above for personal reading. There is a 42-inch flat screen, HDTV. Bedside is an interactive iPad, with various features including alarm clock, digital information, room service. The seating area includes aide table with table lamps, sofa with adjustable-height table for dining. There is a desk with shelving and integrated lighting above and a concealed minibar fridge with shelving and concealed lighting. There is a full-height hanging closet with interior lighting and separate double-hanging closet also with interior lighting. There is also a Nespresso Coffee machine.
The bathroom features built-in storage for bathroom amenities, double vanity with under-mount sink, backlit mirror, stone flooring, glass-enclosed shower, hair dryer and ETRO slippers, robes and amenities.
Yacht Suite S2 (12)
These suites are all on Seabreeze Deck (2) and are also 280 sq. ft. and the same layout as category S1. Suites 205 and 207 can be connected to form a 2-bedroom suite.
Yacht Suite S3 (2)
This category (Suites 222 and 217) are the same layout as S1 and S2 located on the Seabreeze deck.
Yacht Suite S4 (2)
Tully recommends these two suites (201 and 202) as more suitable for single travelers at 223 sq. ft., although by standards of yachts and many cruise ships, they are still well-sized cabins. One Cruise Critic reviewer who sailed in Suite 201 wrote, "We had one of the smallest cabins on the ship but it was less tight than I expected given the size of this ship. Beautifully appointed in every way. Reasonable hanging space but a bit short on drawers/shelves - pack accordingly!"
3.  RESTAURANTS AND BARS:
All of the reviews on Esprit agree dining is a highlight, and my experience with Crystal is consistent with these assessments.
Cruise Critic said, "Food was 100% up to Crystal standards and thus FABULOUS. The executive chef on board touches every plate. He runs a very tidy kitchen too! All the drinks are included, and we were impressed by the quality and selection of the 'free' wines on the list too." 
One passenger reviewing the ship wrote the following, which was typical of comments. "Dining experience and the food - out of this world. First time I ever decided to return to ship while on a cruise when I had plenty of time ashore…Breakfast buffet was a visual treat to begin with and the staff noted the special dishes for each morning along with the beautiful spread on the buffet." 
No reservations are needed. It's open seating at all restaurants. Kosher dining is not available.


The Yacht Club Restaurant
The Yacht Club Restaurant serves contemporary and classic specialties as well as tasting menus created by Crystal's and serves breakfast, lunch and dinner.
The Terrace and Patio Café
The Terrace and Patio Café (on Crystal Deck - 2nd from top) offers freshly prepared and, where possible, regionally inspired presentations of small plates, creative salads, gourmet charcuterie, cheeses and pastries; serving breakfast and lunch indoor and outdoors.
The Grill
The Grill (on the top deck) features a menu of burgers, wraps and, location permitting, "global street food" served tapas-style to reflect the destinations visited.
The Pantry (next to reception) is a self-service bistro and wine bar open 24 hours a day with a wide selection of coffees, vintage wines, light snacks and freshly baked pastries.
Sunset Bar
One of the fun parts of being on your superyacht is al fresco drinks to end the day, in the afternoon, or even earlier in the day. Sunset Bar on the top deck is the place you will literally be able to reach out and cheers to other yachters on nearby vessels.
The Cove
When you want to get of the sun and into the cool air conditioning to enjoy a mixed drink, glass of wine or after dinner aperitif, The Cove is a good solution with areas where just the two of you can converse or you can talk about the day's conquests with friends.

Inclusions
Complimentary wines, champagne and premium spirits throughout the yacht, open-bar service throughout the yacht, gratuities for all shipboard staff throughout the yacht, non-alcoholic beverages including bottled water, specialty coffee drinks, soft drinks, fresh juices and Afternoon Tea service, and 24-hour room service.
4.  ONBOARD ENTERTAINMENT:
There is insight and immersion from Esprit's "Destination Leader" about the places you will be visiting. The Cove Lounge isavailab le for viewing movies, sporting events, and nightly entertainment with piano player/singer. There is a small casino.


5. FITNESS:
The Crystal Esprit fitness area (on the top deck) includes Technogym equipment, a treadmill, stationary bicycle, elliptical machine and Kinesis machine as well as free weights. Mats for outdoor stretch, yoga and Pilates are available. In ports, top-quality bicycles will be available. Virtually everyday you'll be able to find routes for walking, hiking, jogging or running ashore.
6.  WATER SPORTS:

The Crystal Esprit features a marina and water sports platform at the stern where guests enjoy swimming and snorkeling; kayaking or wake boarding; jet skiing, fishing, snorkel and other activities. All these activities feature high-end equipment and guided instruction.
Esprit has the following equipment for complimentary use:
• (1) Water skis
• (1) Wakeboard
• (2) Paddleboards
• (3) Ocean Kayaks – Malibu Two XL tandem kayak
• (1) Ocean Kayak - Caper Classic 2015
• (2) Skidoo Jet Skis
• (2) Zodiacs – 10 guests each + Operator
• (1) Rescue-spotter Craft
• (1) Free Style Cruiser (5m x 5m)
• Snorkel Equipment
• Available for use at additional cost: (1) Submarine – U-Boat and Wider 32 C Superyacht Tender
7. SHORE EXCURSIONS:        


While in some ports, you'll simply want to take advantage of a cozy beach, in many places cultural adventures and adventures from soft to extreme will be offered on a complimentary basis. Bikes are also available if you want to peddle off on your own.

Some examples of what you can do include hiking the hillsides above the medieval town of Kotor, Montenegro or the yacht enclave of Hvar, Croatia; snorkeling in a pristine Dalmatian cove; swimming directly from the water sports marina of the yacht to a nearby shore, a pick-up volleyball game on the beach and waterskiing or tubing behind the yacht's runabout. There are both soft and extreme adventures. Among passenger comments is that the latter are truly made for those of us in good shape.
8.  GETTING ASHORE
Mainly Esprit docks or anchors in yacht marinas or along the seawall in the center of a historic town or resort village. In other places, it uses itws Zodiac landing craft to where docks and piers do not exist.
9. FAMILIES
There are no special activities or services designated for youngsters, so children who are comfortable in the company of adults are welcome aboard. Many suites can accommodate a third berth (on request). Because of the emphasis on relaxation, soft adventure, active water sports activity and exploring new destinations, it is recommended that children be 12 years of age or older.
Until September 24 Esprit does 7-day one ways between Dubrovnik and Venice you can combine for a 14-day cruise. There are also a couple itineraries starting and ending in Athens in late September and early October. Among the places visited are Marco Polo home Korčula, the island of Hvar, Rovinj, Sibenik, Vis, and UNESCO World Heritage site Trogir.
From Nov. 12, Esprit moves to the Caribbean and sails from Marigot Bay on the French side of St. Martin. Ports include Gustavia, St. Barts; Jost Van Dyke, BVI; Gorda Sound, BVI; Scrub Island, BVI; Tortola, BVI; Anegada, BVI; Peter Island, BVI; Salt Island, BVI; Coconut Grove and South Friars Bay, Nevis; Basse Terre, St. Kitts; Deshaies, Guadeloupe; Rendezvous Bay, Montserrat; Plymouth and Little Bay, Montserrat; Falmouth, Antigua; and Saba, Dutch Antilles.
11. BUSINESS SERVICES:
There are conference and meeting facilities available and internet access.
Wi-Fi service and satellite Internet access is complimentary. All onboard Internet traffic travels from the yacht to a satellite before returning back to earth to load web pages. While aboard, there is no local high-speed Internet provider such as you would have at home. Skype, iChat, FaceTime and other similar services are not available on board.
Esprit is equipped with a telephone system that allows you to make direct-dial satellite phone calls from your stateroom.
12. FULL SHIP CHARTERS:
Contact the line directly for customized pricing.
13. RECENT AWARDS:
Andrew Harper's Hideaway Report
Reader's Choice Award - Top Cruise Line: Crystal Cruises (2016)
Condé Nast Traveler Magazine
Gold List – World's Best (1997-2014, 2016-2017)
Reader's Choice Award – Best Cruise Line (1992-1993, 1995-2005, 2007-2016)
Cruise Critic
Cruise Critic Editor's Pick - Best New River Ship - Crystal Mozart (2016)
Cruise Critic Editors' Pick - Best Cruise Line for Luxury (2015) 
Cruise Critic UK Editor's Pick - Best New River Ship - Crystal Mozart (2016)
Porthole Cruise Magazine
Readers Choice Award –  Best Onboard Enrichment  (2016)
Editor-in-Chief Award –  Most Groundbreaking Cruise Company (2016)
Editor-in-Chief Award –  Best Cruise Director: Gary Hunter (2016)

Robb Report Magazine
Best of the Best: Journeys - Cruises Crystal Esprit (2016)
Town & Country
Best Overall - Mainstream Luxury (2016)
Best for Families (2016)
Best for Onboard Activities (2016)
Travel + Leisure Magazine
World's Best Cruise Line (1996-2016)
Travel Weekly
Gold Magellan Award – Small Cruise Ship: Crystal Esprit (2016)
Gold Magellan Award – Restaurant Design: Crystal Esprit (2016)
Gold Magellan Award – Suite Design: Crystal Esprit (2016)
Silver Magellan Award – River Cruise Ship: Crystal Mozart (2016)
Silver Magellan Award – Luxury Ship: Crystal Symphony (2016)
Silver Magellan Award – Mid-Size Cruise Ship: Crystal Serenity (2016)
Silver Magellan Award – Mid-Size Cruise Ship: Crystal Symphony (2016)
Best Luxury Cruise Line (2015, 2016)
TravelAge West Magazine
Editor's Pick - Best On Board Dining (2016)


U.S. News & World Report
Best Luxury Cruise Line (Gold Award: 2014, 2015, 2016)
Best Luxury Cruise Line for Couples (Gold Award: 2016)
14. VIP CONTACT:
Kris Endreson, Director at kendreson@crystalcruises.com or 201-602-9296
is by luxury expert Doug Gollan
My name is Doug Gollan. I am a strong advocate of the private aviation industry.  You can read my frequent coverage of private jets and luxury travel at 
Forbes.com
.
I've chosen you to receive 
DG Amazing Experiences 
because I believe you share my passion for both business aviation and the best travel and luxury experiences in the world.
DG Amazing Experiences 
is your e-newsletter guide to the best places and experiences for private jet travelers like yourself. Each recommendation is personally selected by me with the help of some of the smartest and best travel advisors in the world.  
My goal is to give you a look ahead at what's new, what's hot, and the best of the best. To make it easy for you, the stories are short, but detailed, and I provide plentiful links to additional, relevant information.
You will know links because they are 
underlined in red

.
 Where relevant, I provide 
email
 contacts of top travel professionals who will personally answer any questions you might have. Key contact email addresses are 
u
nderlined in blue
.
If you want to leave us, we are sorry to see you go, but click to 
unsubscribe
650 West 42nd Street #2212